Offering the best in quality diamonds, pearls and gemstone,
Pattie Hood Designs makes every piece of jewelry a masterpiece.
Call 859-225-4366 for an appointment. • Email us at
pattie@bluegrass.net
Ask to be on our email announcement list. Pattie Hood Designs is located
in the Omni Building, 212 North Upper Street, Lexington, KY 40507.
©2006, all rights reserved, Pattie Hood Designs, last update: 1.15.08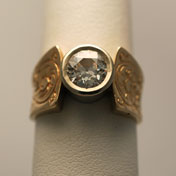 Rings